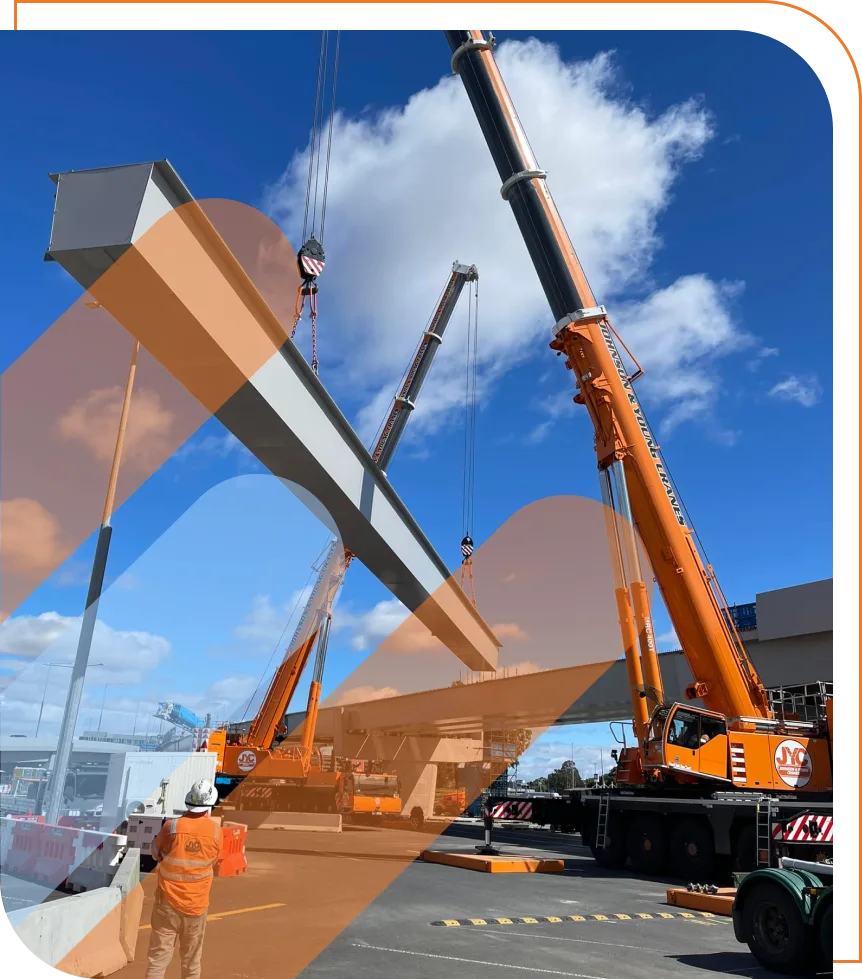 Lifting to

a Higher Standard
Johnson & Young Cranes provide mobile crane hire solutions Australia wide. JYC are a family with high standards, shared values about what is important and a proud history of exceptional performance.

With an experienced team that are passionate and committed, a comprehensive mobile crane fleet ranging from 3t to 800t in capacity complimented by a wide variety of truck & trailer combinations, you can be assured that your job will be completed safely and on time.
The team at Johnson & Young Cranes are dedicated to providing reliable Mobile Crane Hire, Rigging and transport services Australia wide.
Using the latest technology JYC's Engineering team work in close collaboration with our project managers and sales teams to develop commercially focussed, safe & innovative solutions for both current and future projects
The truck and crane fleet at Johnson & Young Cranes are one of the most comprehensive and up to date fleets in the industry today, select any of the below tabs to learn more about the equipment we have on offer.
Our in-house engineering team use the latest in technology and software to assist in the design and planning of every aspect of your lifting needs whether it be a one off lift or project wide craneage.
With extensive experience in the crane industry, our team will work closely with you from the initial stages of planning, providing input on rigging methodology & design for the components to be lifted to ensure a safe and efficient outcome at the execution of the lift.
Our lift plans/studies are compliant for use on Tier One sites and our extensive standards, systems and internal review processes address all of the complexities of lifting, ensuring that all cranage is carried out safely, efficiently and to the desired schedule.
JYC's Commitment to Excellence ensures that all of the projects that we have the privilege to be involved in are completed professionally and with the greatest integrity.